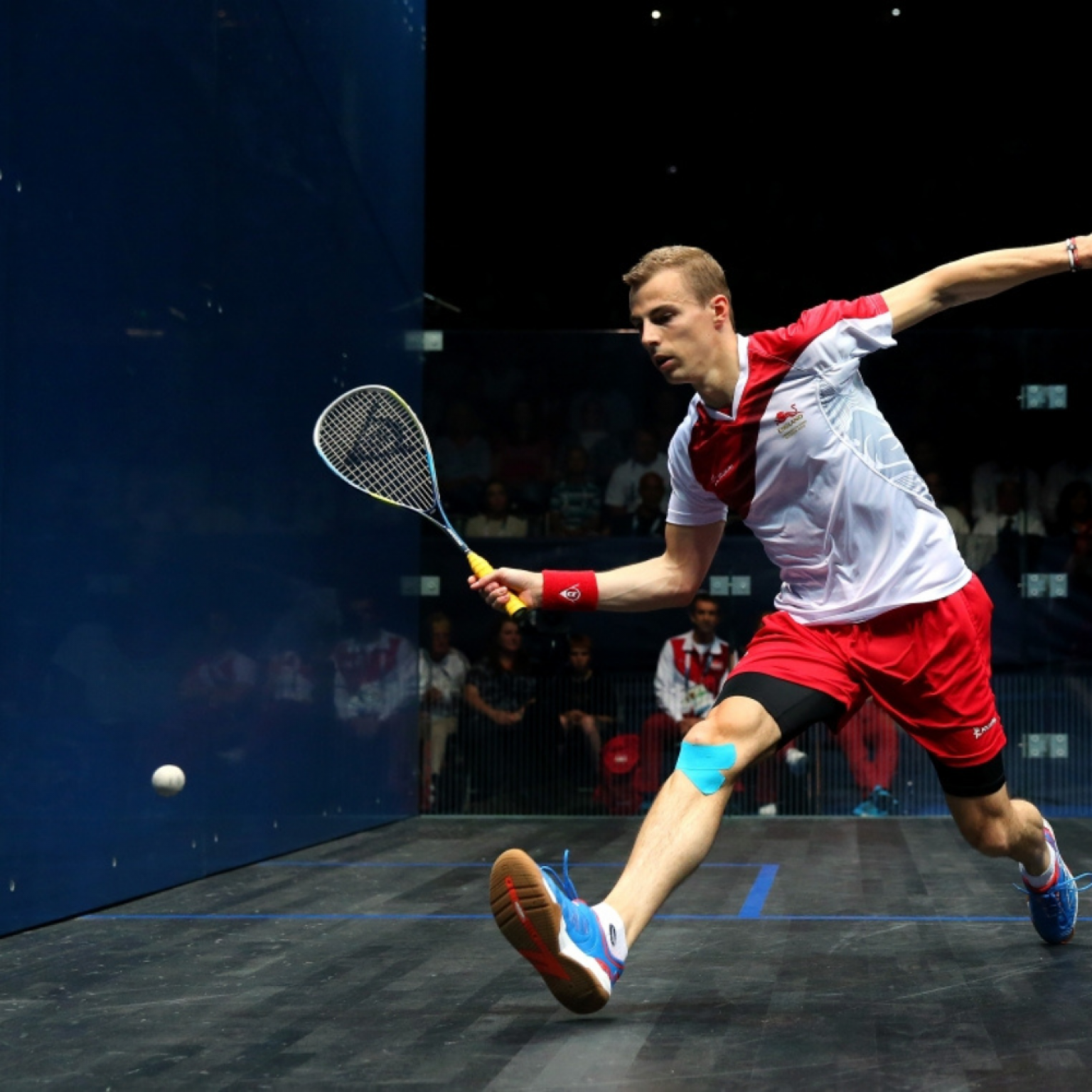 Next Training Club Starts In...
Building Optimal Athleticism with Nick Matthew and Gary Nisbet

Choose Your Next 6-Week Course
Led by a guest pro player and one of our experienced coaches, each STC runs for 6 weeks, offering you real opportunities to improve your fitness, knowledge, or technique. All the courses are online and very flexible so you can join from anywhere in the world.
Now is the time to improve your game. Your biggest decision will be choosing who you want as your coach…
Choose Your Coach
Improve your technique and fitness with squash-specific training courses and get personalised advice from world-class squash coaches.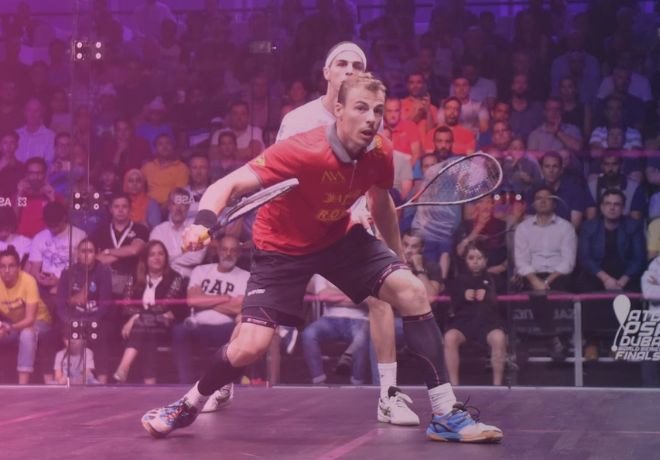 Building Optimal Athleticism With Nick Matthew
Course starts: 9 January.
Getting into peak physical condition is crucial to maximising your game, and what better time to start than the dawn of the New Year?

Find Out More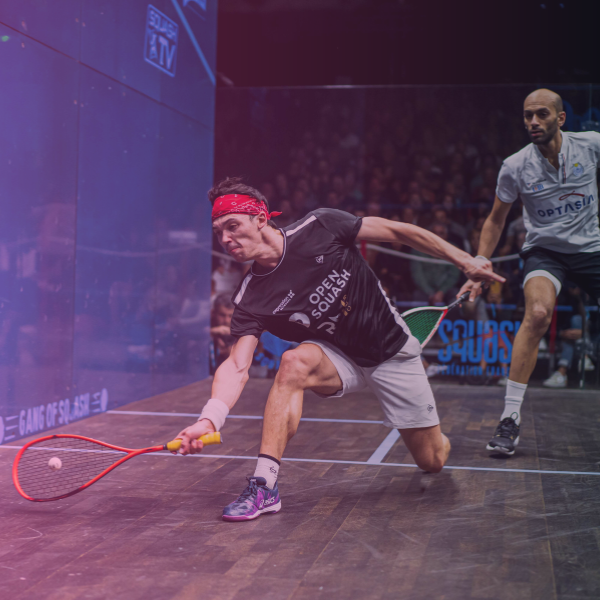 Master Attacking The Front Of The Court With Victor Crouin
Course starts: 24 October.
Join the course with French Number One Victor Crouin, as he shows you how to get better and more confident attacking the front of the court!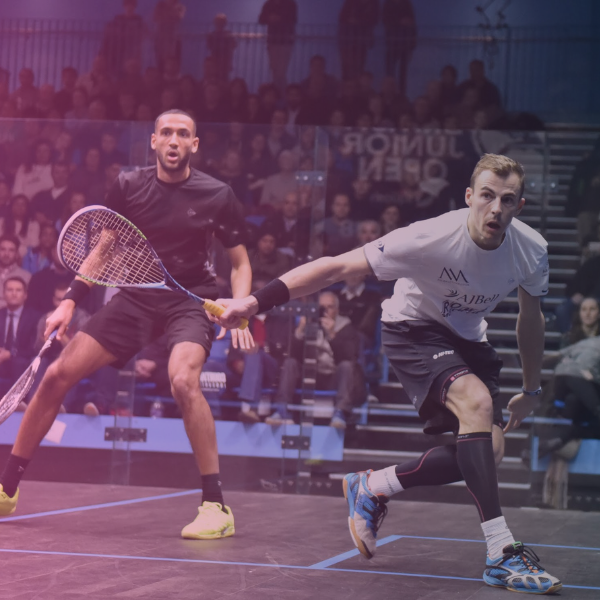 The Ultimate Summer Training Program With Nick Matthew
July 18 - September 11, 2023.
Join us on this exclusive online 8-week training course and learn how to optimize your summer training and elevate your game to new heights for the 23/24 season.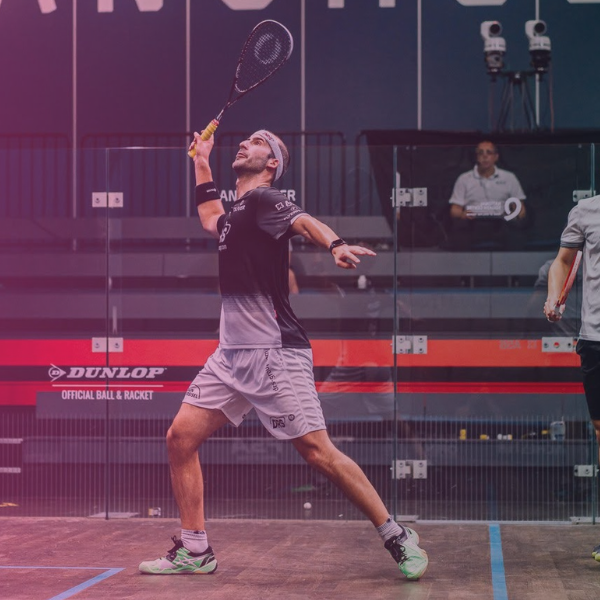 Improve your volleying with Simon Rösner
Course starts: 23 May.
Join us on this online 6-week training course focused on improving your volleying and learn the secrets to Simon's success and get tips directly from the player himself.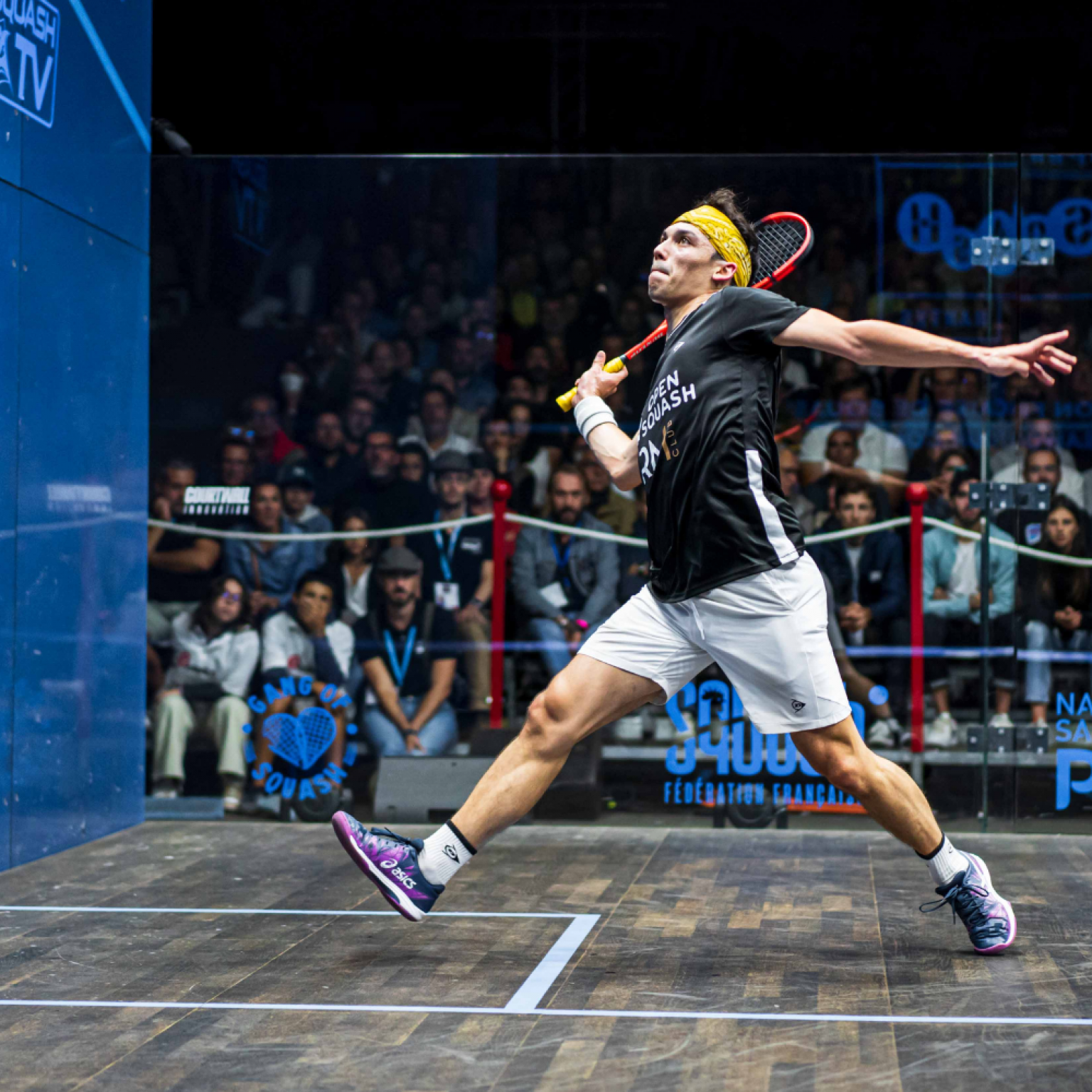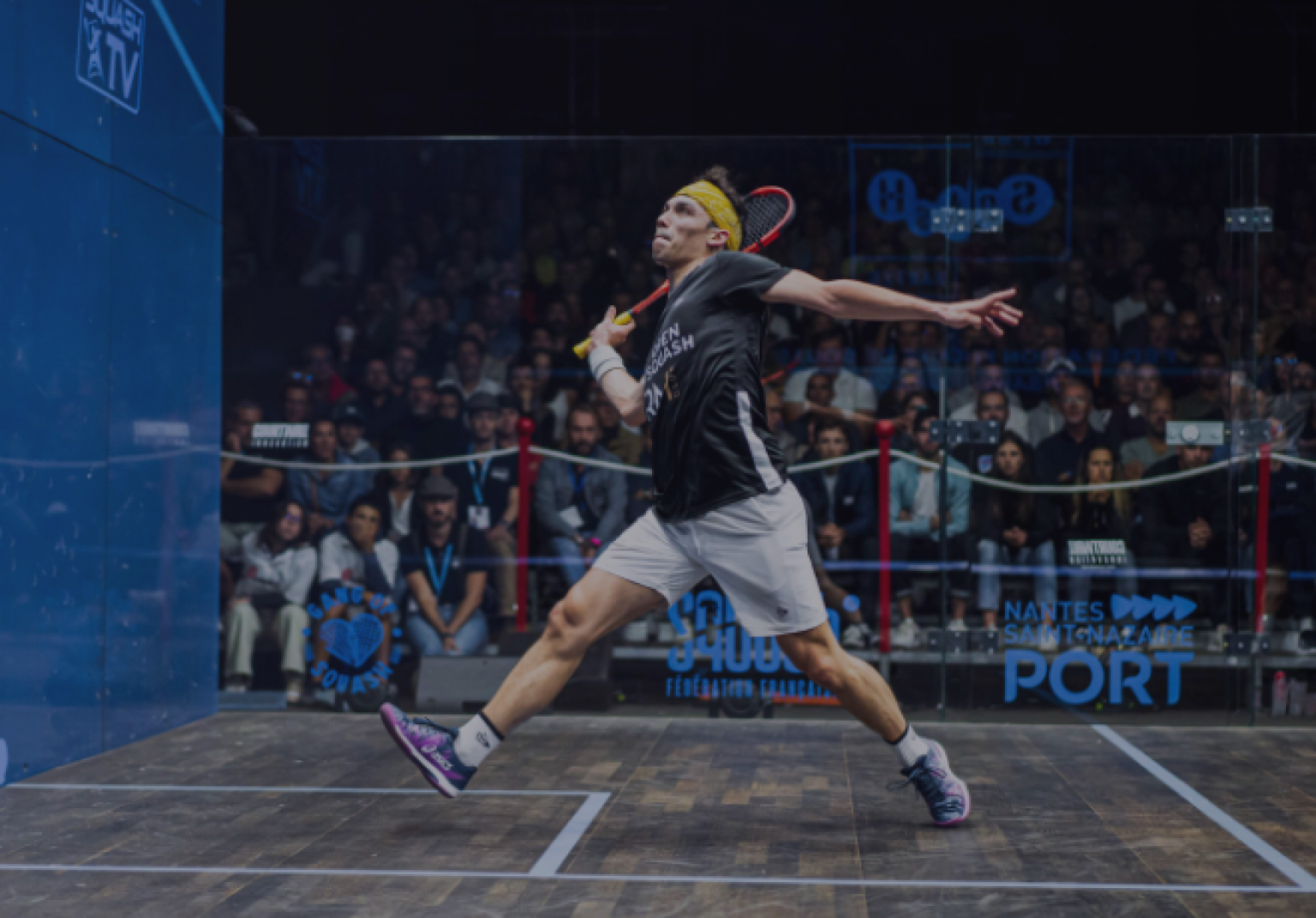 Flexible and Effective
If we told you that your squash game can improve significantly over the next 6 weeks if you dedicate as little as 2 hours a week, would you be up for the challenge? Your opponents will be sure to notice your improvements as well…
The SquashSkills Training Club offers 6-week online training programmes proven to significantly improve your game with the help of our elite coaching team, and the best players in the world. Develop your skills or fitness in a group of like-minded squash players whilst keeping the flexibility of training at your own pace and in a way that fits in with your life.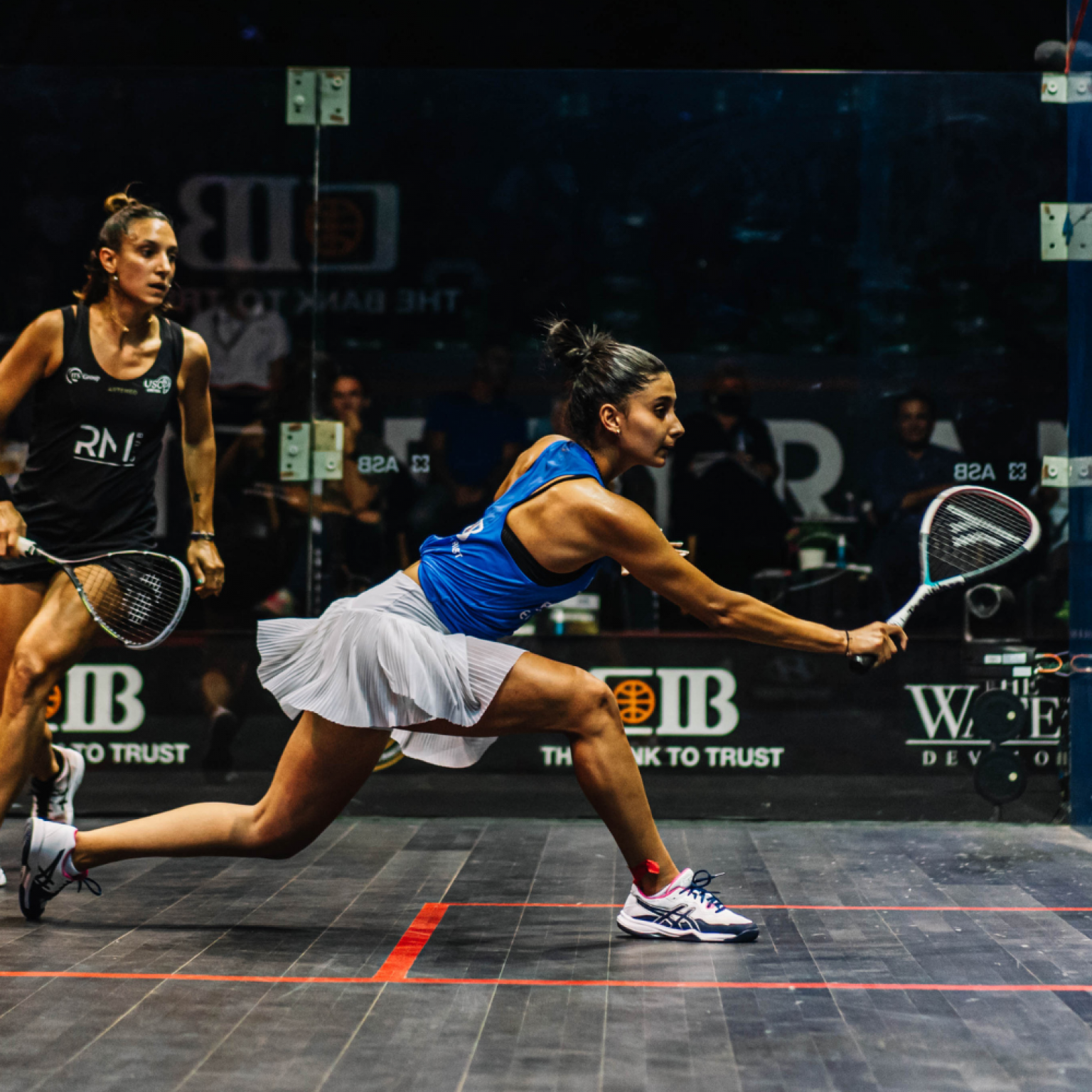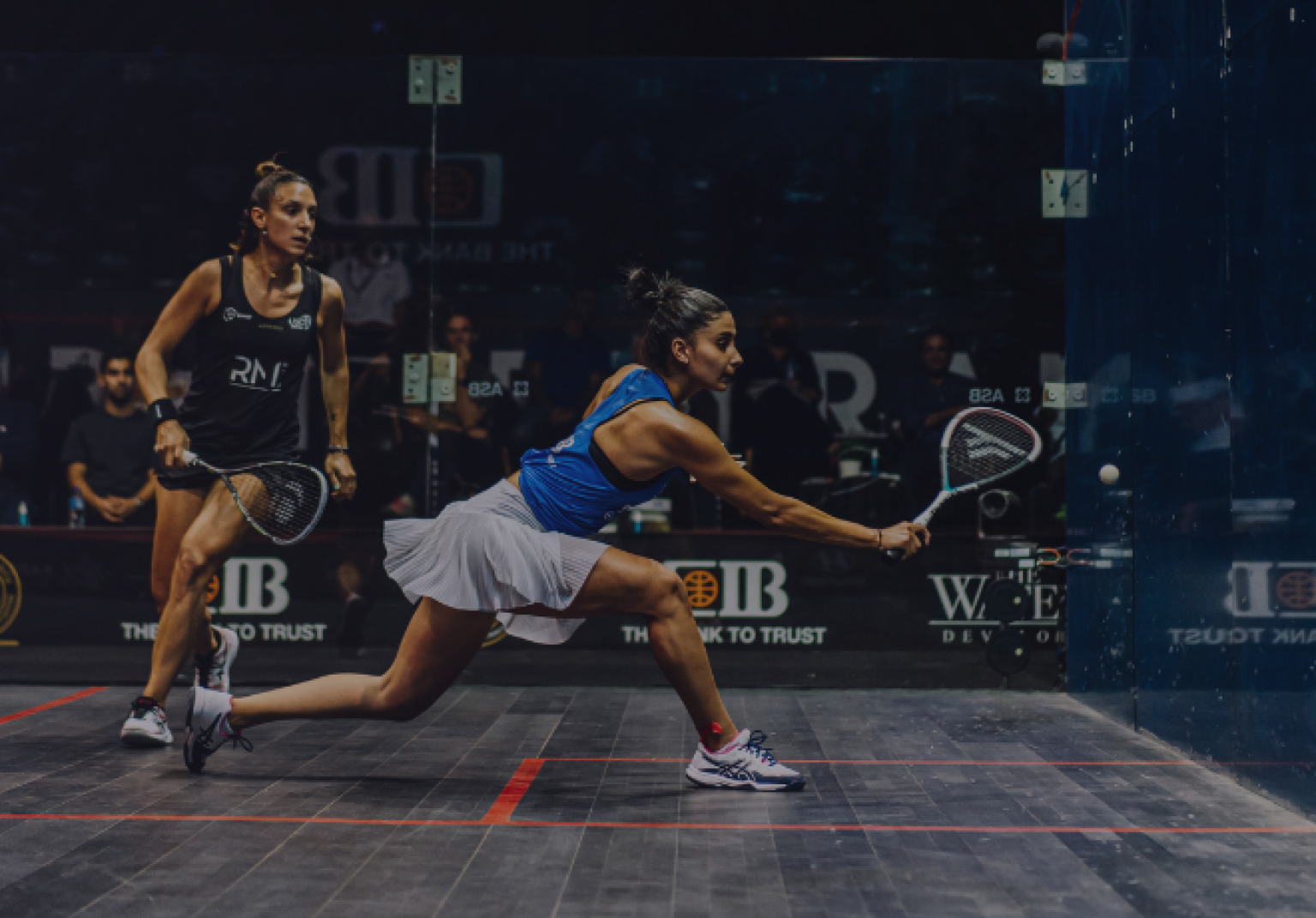 Our Goal
The aim is simple: to create a virtual training environment that offers support, accountability, advice and motivation for players of all levels who are looking to improve their technique and fitness, on or off-court.
The STC also helps you get closer to the biggest names in the game. Learn from the best World Tour players and coaches, hear first-hand about their methods, insights and secrets that have got them to the top of the game.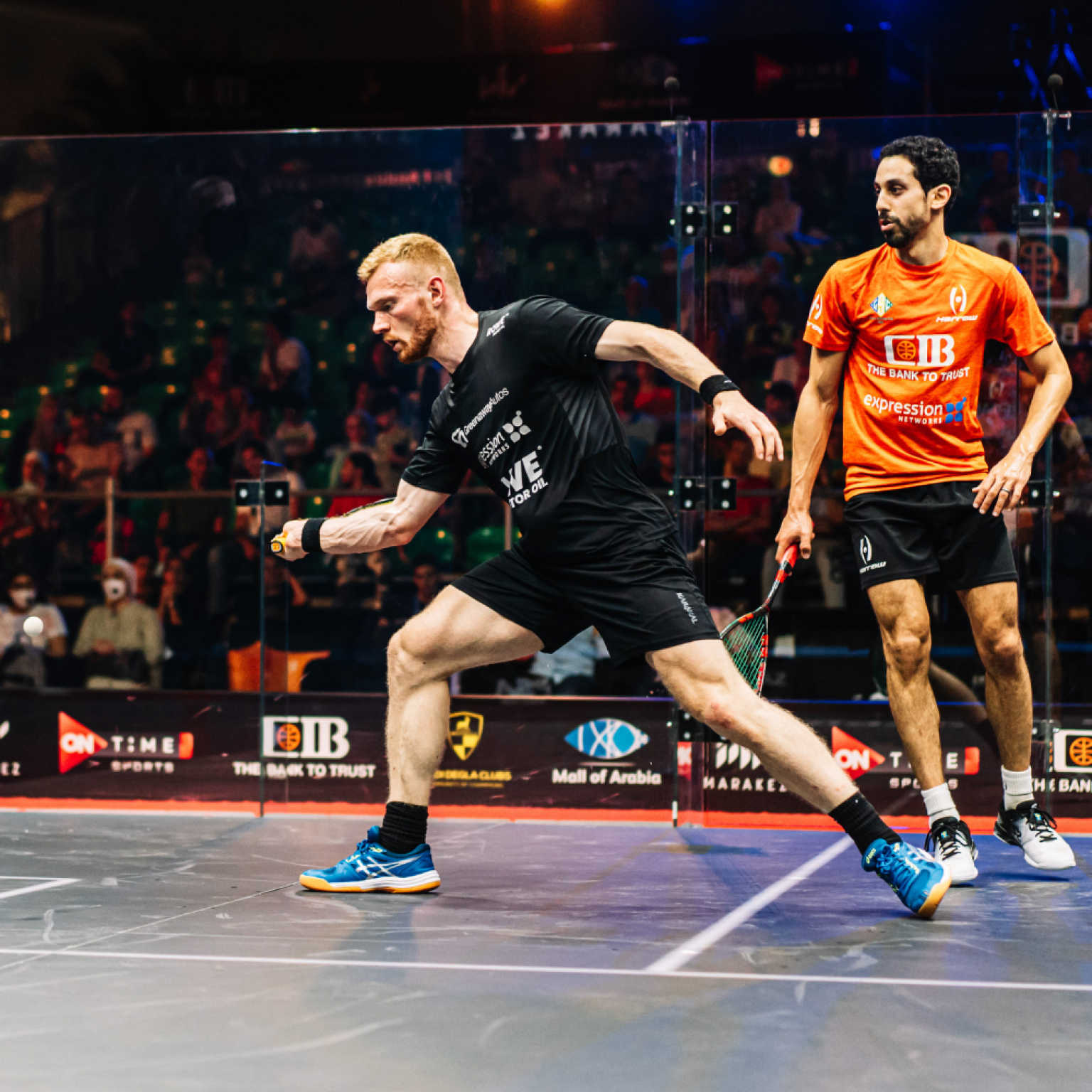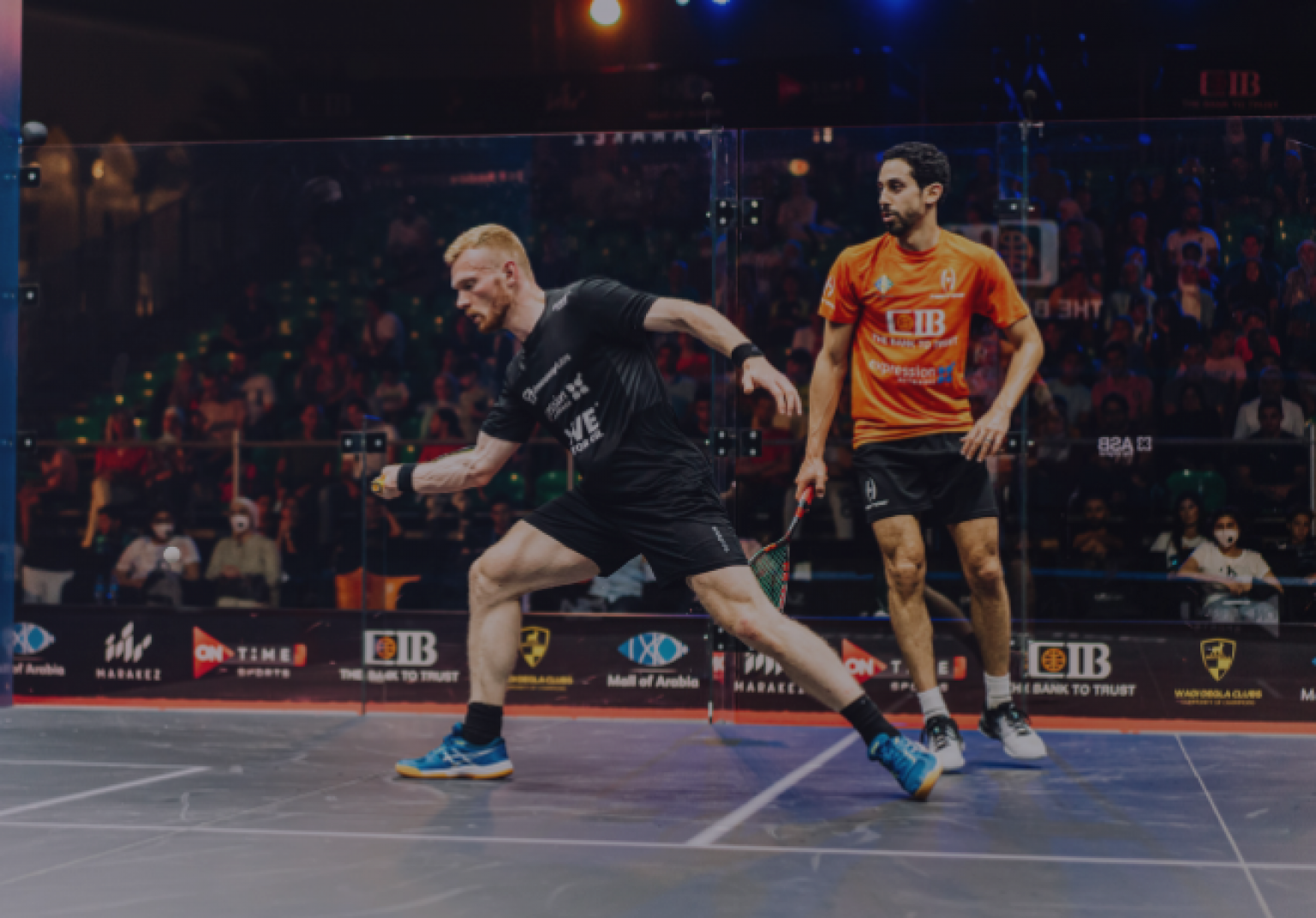 Suitable For All Levels
You don't have to be a top athlete to take part - STC courses are available to everyone.
The coaches will make sure you'll receive training suitable for your level and recommend any adjustments where needed.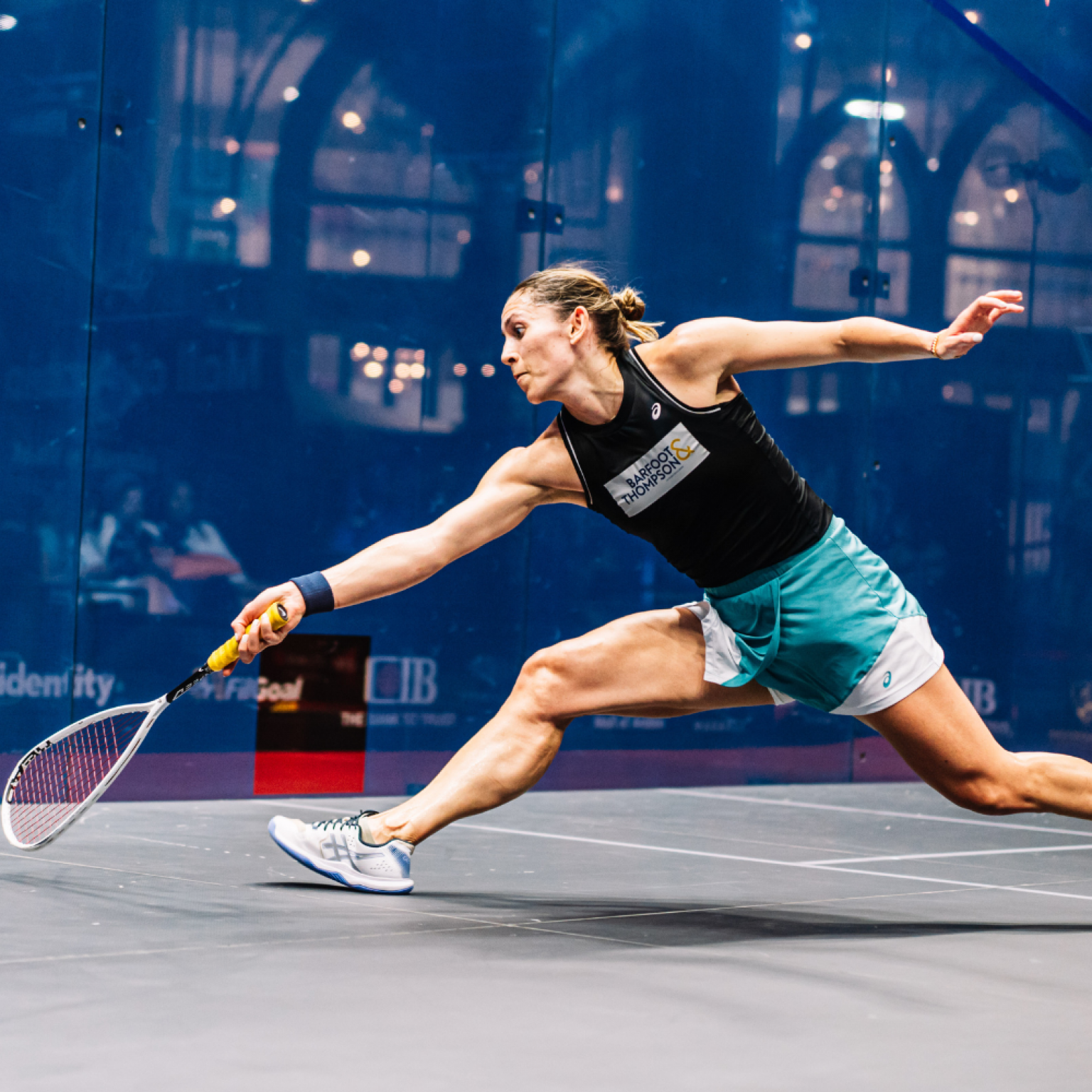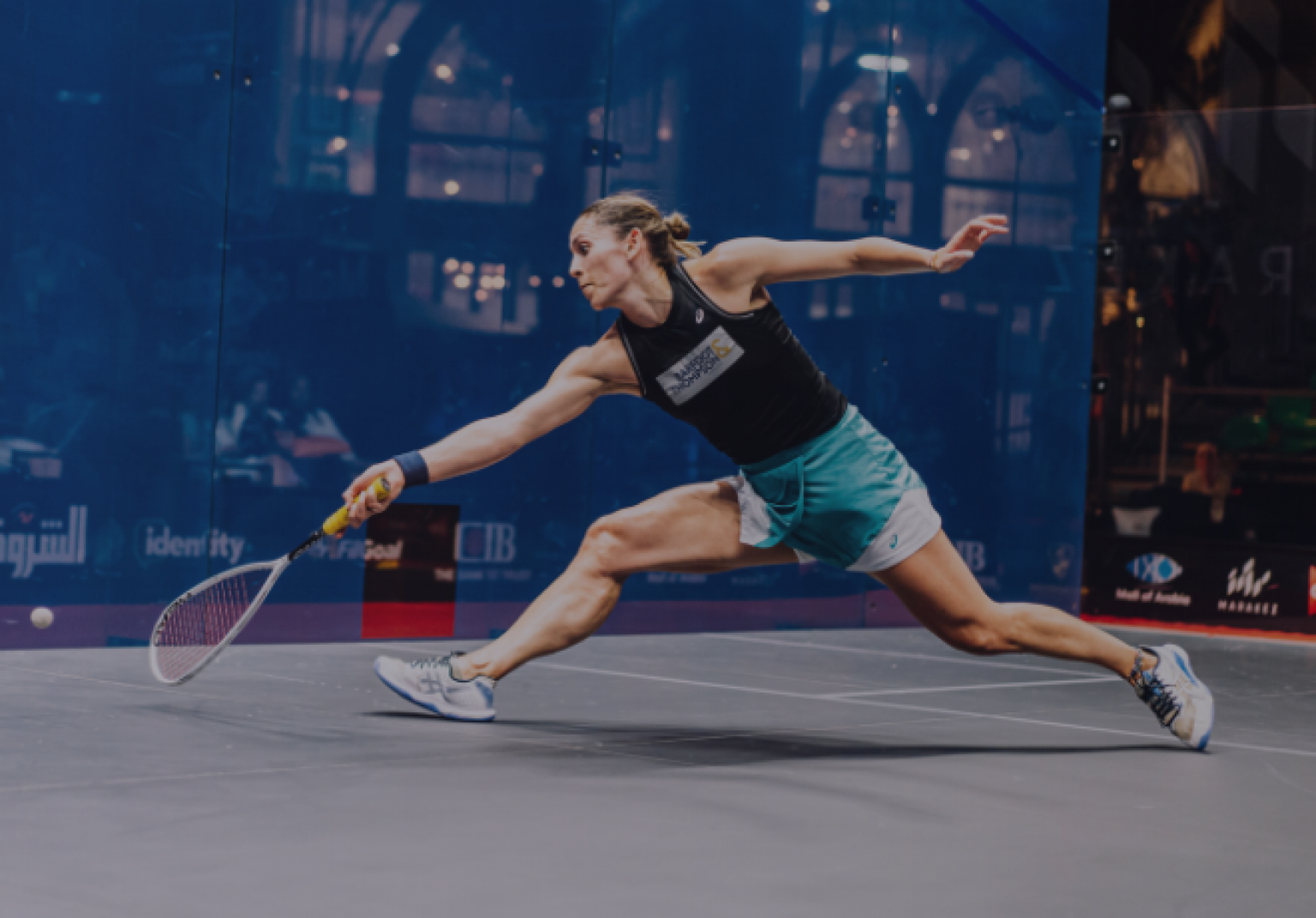 Guaranteed To Improve Your Game
With over 600 participants from over 40 countries, we've perfected a number of programmes to match everyone's individual goals and we've seen some great results!
Our 6-week training programmes use a combination of the SquashSkills Training app, live consultation calls, how-to videos, PDFs and online training diaries to guarantee results. This will all be supported by the creation of a WhatsApp group offering real-time chat. We keep the group sizes small to create a great community spirit ensuring everyone receives quality time and attention from the coaches.
How It Works
A step-by-step overview for what to expect once you've signed up
Before The Course
Before the course starts, you will receive an email with the final details to get you all set up.
We will give you links to download the SquashSkills Training app, join the WhatsApp chat with the main coach and you will also get the first Zoom call date and time.
Your First Day
You will have an introduction Zoom call - The purpose of the Zoom call is to run you through the course details, get to know everyone else and ask any initial questions you may have.
You will also receive your first weekly sessions in the SquashSkills Training app.
Training Blocks
We work in three blocks, so you will receive new sessions on weeks 1, 3 and 5 and then repeat those sessions on weeks 2, 4 and 6. This way you will have enough time to really improve your technique - practice makes perfect.
Coach Contact
Throughout the course, you will have 3 Zoom calls with the coach and the pro player - The topics vary based on the course but the main topics are usually: Q&A, follow-along fitness session, game analysis - all with the pro player, so you will get really good insights into their life as an athlete.
Sharing Progress
You will be a part of a WhatsApp chat with the coach and the rest of the participants - This is really your chance to share how you're getting on with the course and ask the coach any questions that you have about training (recovery, technique, nutrition, feedback etc).
After The Course
Once the course is finished you will still have all the materials - You can always go back and re-do the 6-week course if you want. All the sessions and the Zoom call recordings will stay with you and the WhatsApp chat will stay available as well if you ever want to message the rest of the participants.
"SquashSkills does a phenomenal job of putting together excellent, effective and practical training courses with awesome pros! A splendid way to improve our squash with challenging and engrossing workouts along with important mental support."
Teresa Conza
Multiple STC Participant
"Having completed my 4th STC I've benefited from massive physical and mental gains. My mind has been able to remain focused and positive during these tough times and physically I'm in the best shape of my life and have managed to lose 4kg!"
Scott Richardson
Multiple STC Participant
The STC offers brilliant insights into how pro's prepare for games, both physically, and mentally. After the program concludes, you get to keep all that you have learned, including the materials describing the training program. So you can focus on the items that you feel have to be improved. During the program itself you are being cheered on by the consisting of your squash peers, SquashSkills coaches and Nick Matthew himself. What more could you ask for?
STC participant
I really recommend the STC courses! You can have access to extremely profound approach to the game, from the best players in the world! It's a kind of dream for us who love squash and who love learning and improving all aspects of the game!
STC participant
My footwork has improved 100%. My movement 100%. My confidence to believe in myself 100%. Back again 1000%. A really really great course. I would recommend to all levels. Loved the discussions and tips.
STC participant
SquashSkills have provided a place for me to link up with other players young and old around the world as part of a community. The learning is excellent and the sharing makes it fun! Nick and Gary are so generous with their time and advice- even when we go slightly off subject! The online group is key to my enjoyment of the training clubs and I have met so many other squash lovers -we come together to challenge ourselves and share the love of our great sport whilst learning from the best in the game. Thank you for making it a brilliant experience.
STC participant
FAQ's
Each course is suitable for all levels from beginners to pros. The coaches will make sure you'll receive training suitable for your level and recommend any adjustments where needed.
Each course consists of 2 main sessions and 1-2 bonus sessions per week. Each session is around 30-45 minutes long. You will receive new sessions every Monday in the app and you can finish the weekly sessions around your availability, there are no specific days for the sessions.
The whole course is very flexible and you can participate from anywhere in the world!
The courses are suitable for all ages, including juniors. As the main communication channel with the coach and the rest of the team is WhatsApp then it is either the junior or the parent or both in the WhatsApp group to keep an eye on any notes, activities etc, depending on how the family decides.
Have Some Further Questions?
For more information, click or tap the button below to email Sandra