Like Netflix, But For Squash!
Your go-to destination for all squash coaching videos, interviews, and documentaries when you're out and about.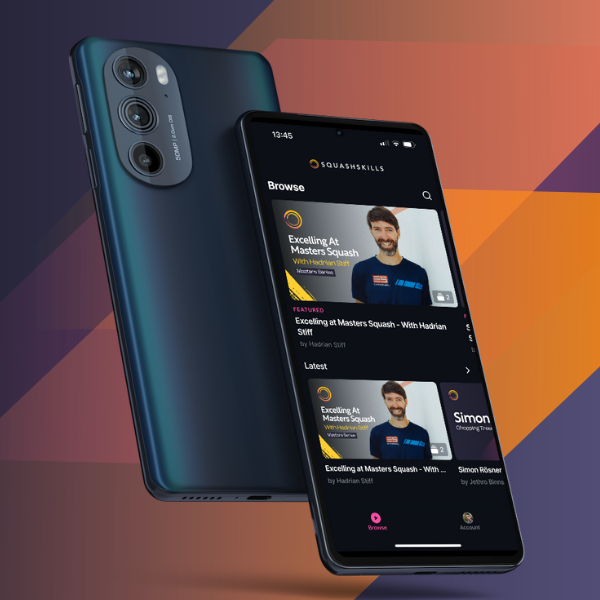 Unlock Unlimited Access
Browse the full video library and watch over 4,000 coaching videos and documentaries covering every aspect of the game.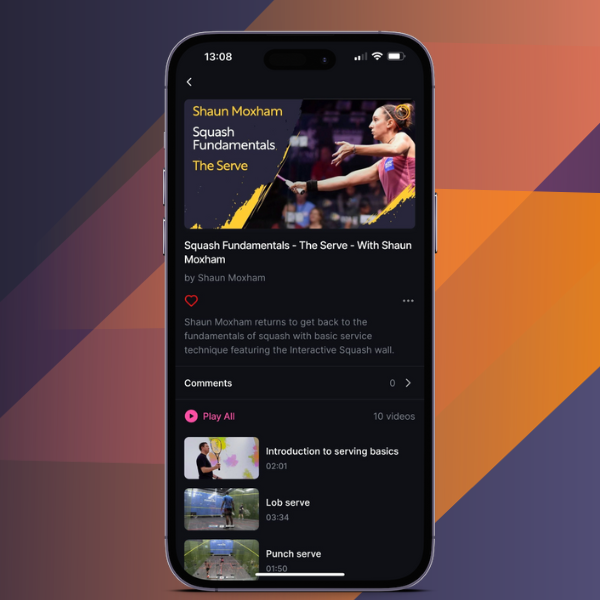 World-Class Coaching
Browse our extensive selection of coaching videos covering every aspect of the game, with videos suitable for players of all abilities and experience.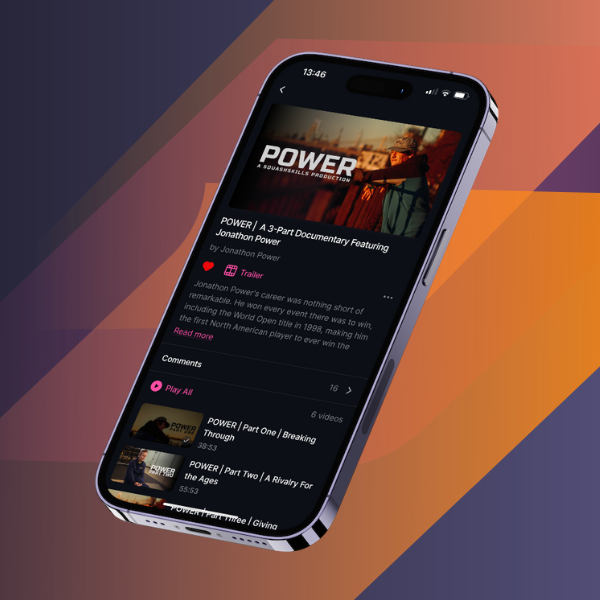 Exclusive Documentaries
Immerse yourself in the lives and stories of some of the most interesting characters and projects in the game.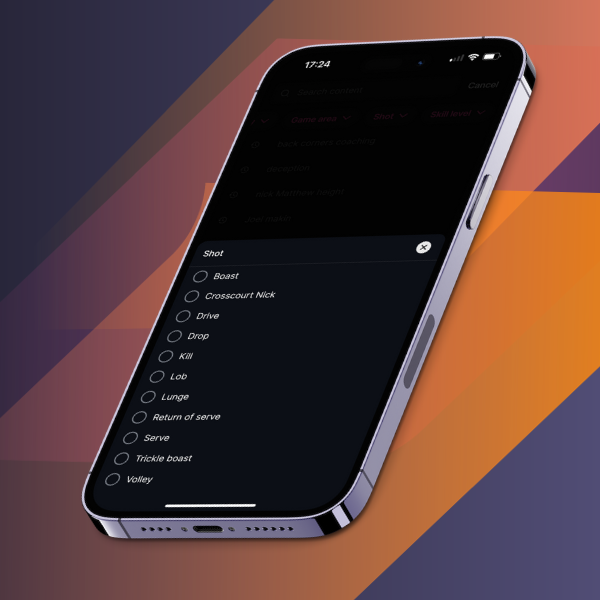 Search With Ease
Looking to work on a particular aspect of your game? With our advanced search filters, it's easy to find the right videos to help you.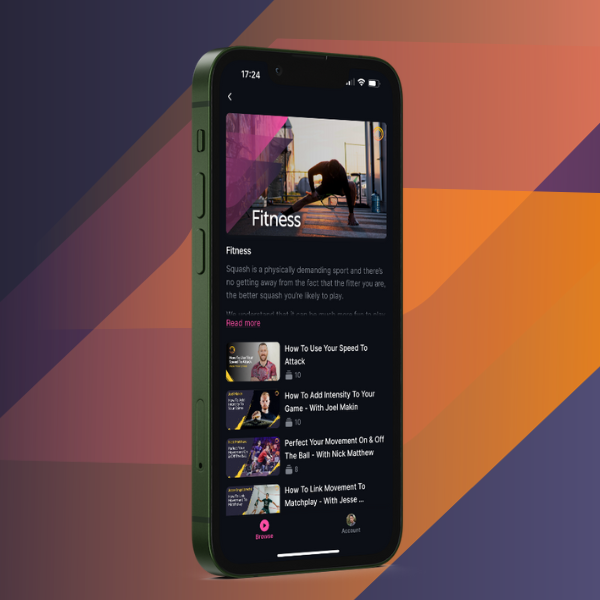 Browse Categories
Easily browse through our selection of videos per category, and always find fresh and innovative ways to adapt your game.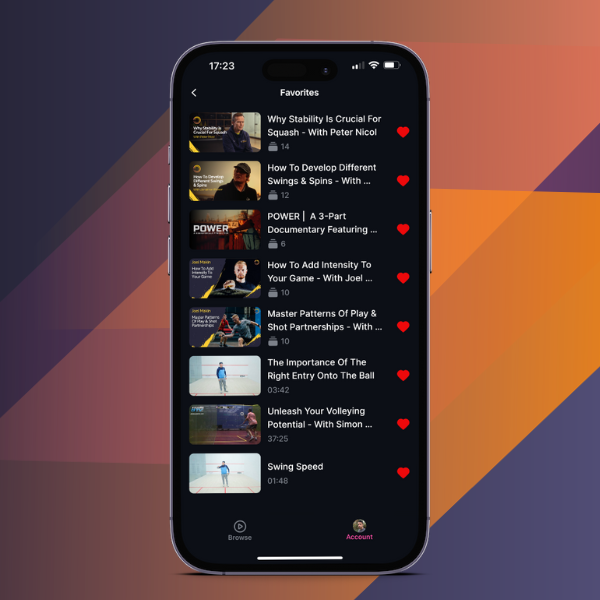 Save For Later
Easily save videos to your favourites so you can re-visit them, or as a reminder to watch when you've got time.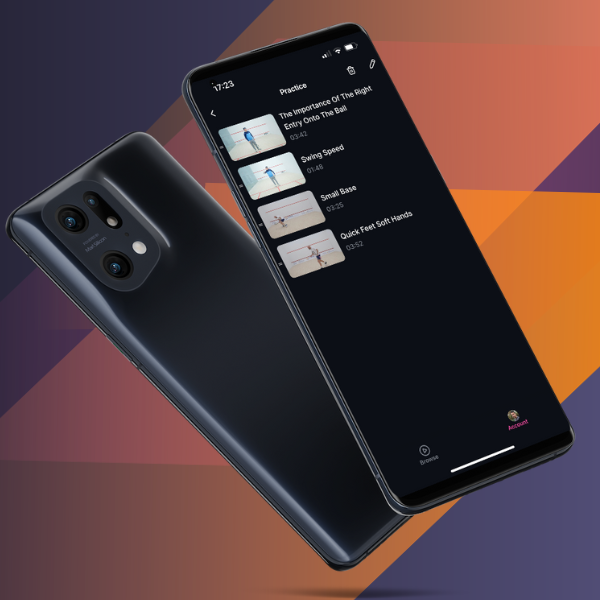 Create Playlists
Make it even easier to find favourite videos by creating as many of your own playlists as you wish so you can assign videos to your own goals, or training requirements.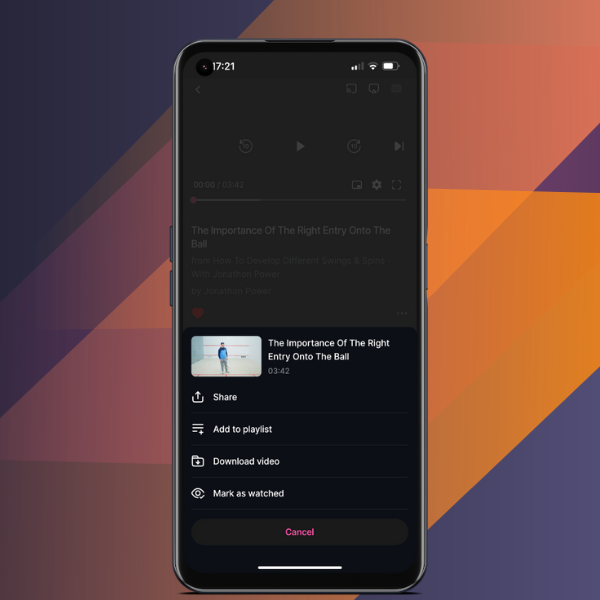 Watch Offline
Download videos to watch offline, whether you're on one of the back courts with poor signal, or on the bus. Learn anywhere, anytime!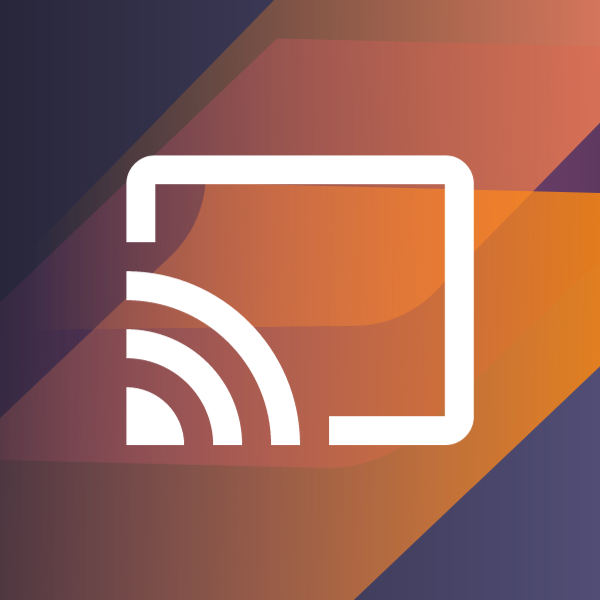 Chromecast To Your TV
Chromecast from your app to your TV, because sometimes it's just nice to sit back and relax, watching it on a big screen!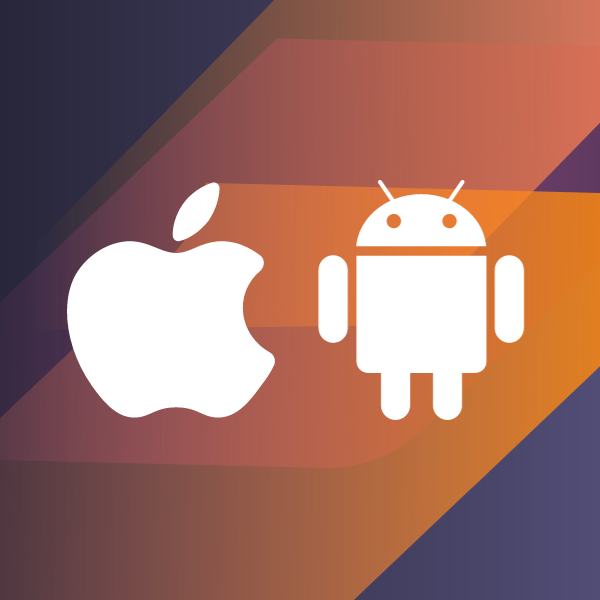 Available for iOS & Android
Check out the links at the top of the page to find the Coaching app in the Apple or Google Play stores.
4.9/5 Rated In The Apple App Store
"Great app, great features. Goes into as much depth and detail as you want and need. With all the main figures involved in the squash scene right on your door step."
Apple App Store Review
9th August 2023
Check Out Our Other Apps
Exclusive to SquashSkills members, our 3 dedicated squash apps have you covered with everything you need to practice and improve your game at your fingertips.